So, I've been using the Sims as an excuse not to do my homework....Or any housework. So far so good :D Seriously, I have a ton of assignments and assessments and other assorted academic torture activities coming up, so I thought I would get the Vulcans as far along as I am able.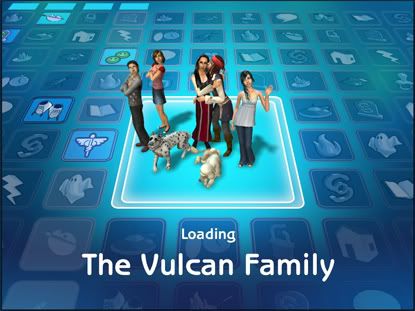 As you can see the family is significantly smaller than when we last joined them. I don't know what to do with myself, I had gotten used to managing all 10 sims, so I feel vaguely lost only directing the 7 of them.

"Say lady. How about you just make yourself right at home."
"Why thanks, I will. Welcome to the Dance Club!"
"Now will you stop ringing me?"
Elspeth finally manages to get top of her hobby. Of course if she doesn't dedicate her life to the harsh mistress that is dance she will loose her ability to get in the zone. Hmmm cos I know hobbys have to consume every waking moment.
"Momma always said lyfe is lyke a box o chocolates...."
Marcus is always impressive with his Forrest Gump impression. Although I'd perfer if he worked on his scholarships rather than his idiocy.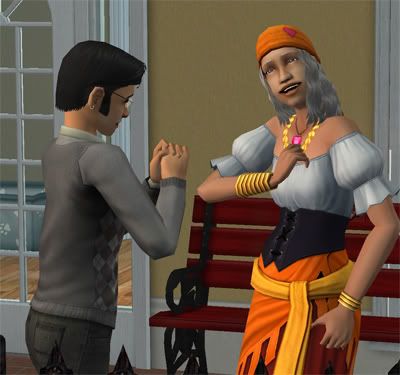 Oh. Thats right, you're a family sim, you're not happy until you have your first kiss and go steady and stuff right?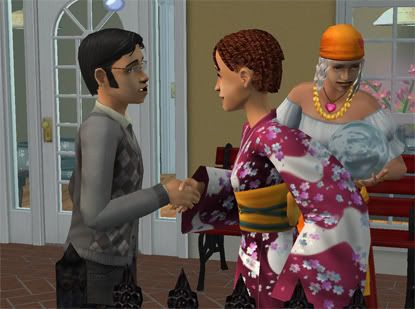 The Matchmaker - Bringing you Rastafarian Geisha's since 2006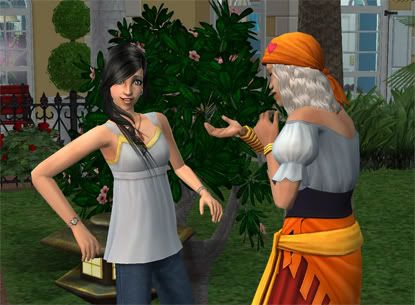 "So. I want a hot guy."
"Hehehe you do realise you'll heart-fart over a monkey's behind don't you?"
"It's whats on the inside that matters...."
Aw Elspeth, I think the matchmaker was trying to point out that no sim has anything on the inside. You are all deficient.
Well at least Mhairi never really changes. She's still smarter than her dad. Aww how sweet.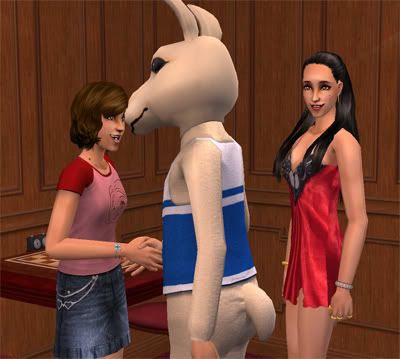 Of course now that College is looming its time for us to make friends with the Iata Pi house-sitter, Amar the llama. He and Mhairi seem to be hitting it off rather well.

Aww my sweet sexy pirate couple are not much longer for young hotness. It makes me sad, and a little excited, this is officially the furtherest I have ever gone in a Legacy Challenge. I think. I've tried so many.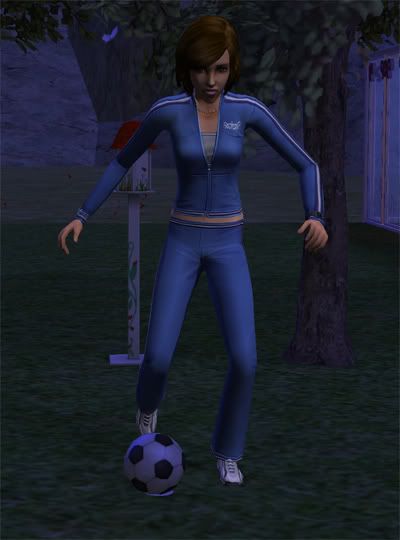 I forgot this one in the last couple of chapters. Mhairis hobby is sports. Which really stands for PITA, cos you can't get anything done without having a stinky cranky sim on your hands.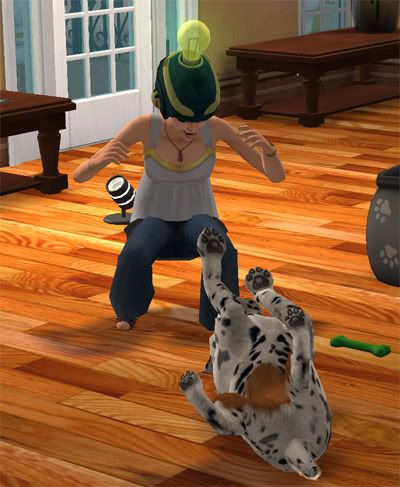 The dogs are not completely forgotten. Often Elspeth will use them as an excuse not to do her scholarship skilling. She's sneaky like that.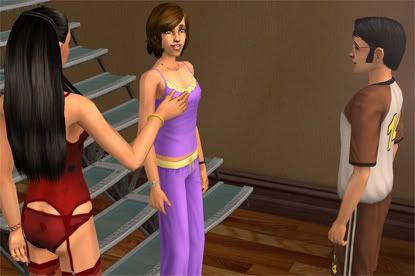 "Mum! I'm going to college, time to let go of my boob now."
No, I have no idea what is going on. I don't think I want to know, and you shouldn't either.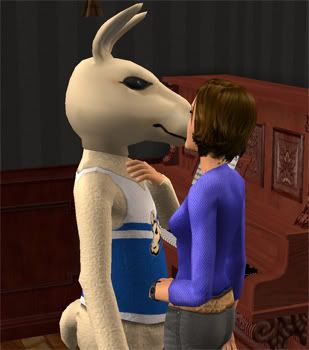 See! I told you these two hit it off!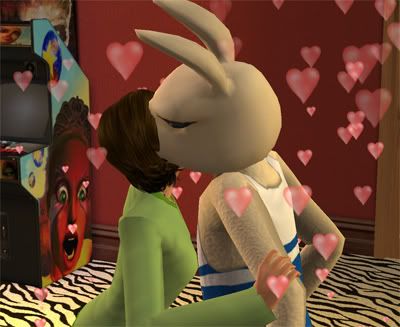 I mean really hit it off :D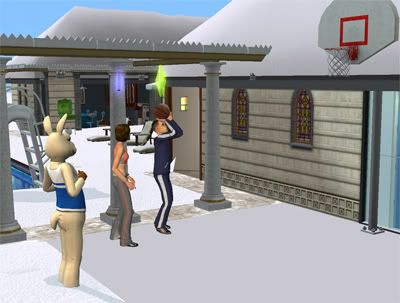 And even better? 2 lightening bolts AND the same hobby. These two are too cute!

The Dual birthday strikes once more. This time it is Ian and Chardonnay that are afflicted. At least they make pretty elders. Or they will once I find suitable elder clothes for them. I mean seriously, a pirate in a polo shirt? I don' think so!

I went on picture over load during this weekends play, so there are another 2 chapters awaiting your reading pleasure. Be sure to check them out! :D